GOU 101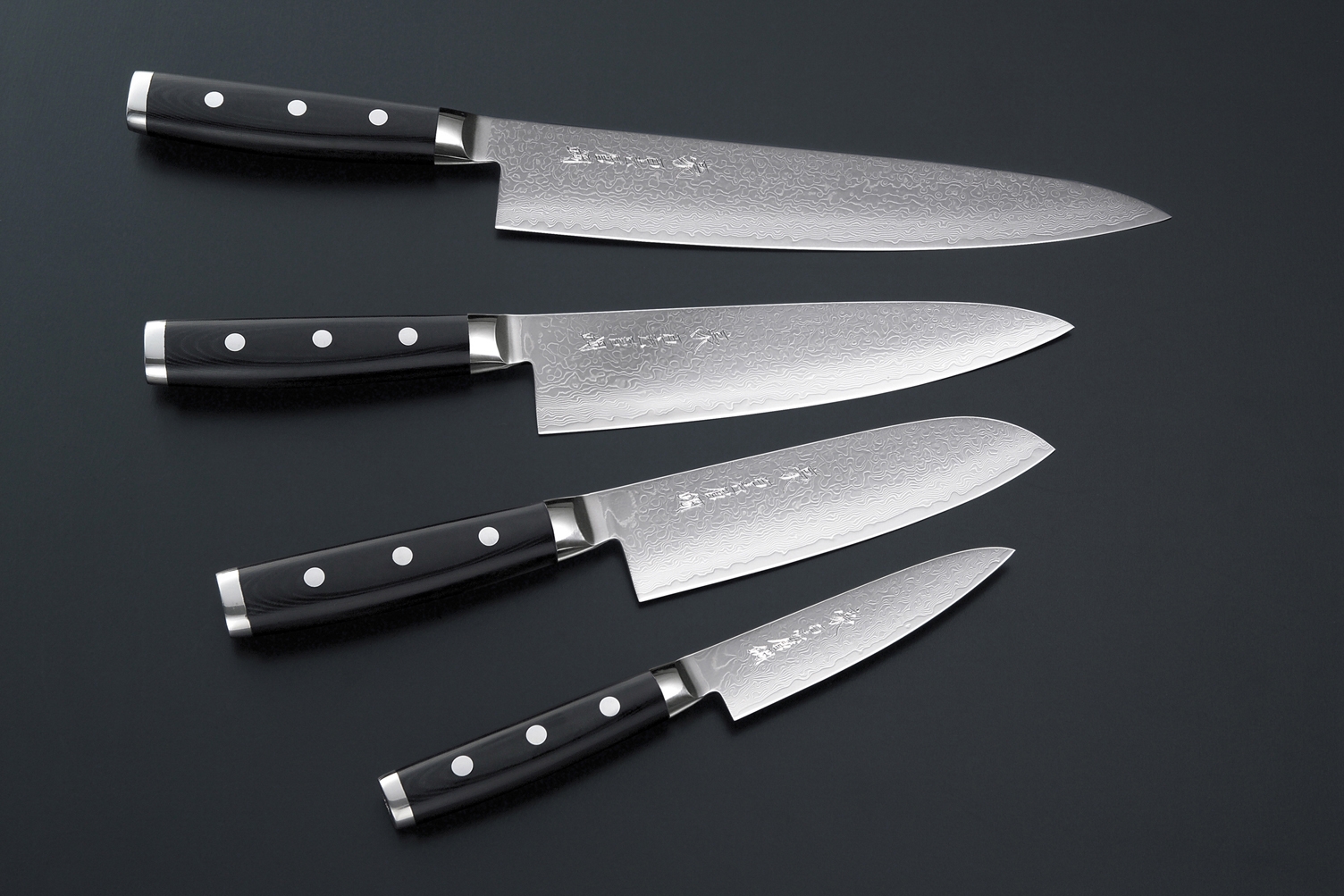 Yaxell also produces the GOU 101 Series.
The blade of the GOU 101 series is equipped with an extremely effective razor sharpening.
The central core is made of sintered stainless steel of Japanese production, SG2 Micro Carbide, covered with 101 layers of stainless steel with variable stiffness. This high-carbon material is of exceptional hardness (63 HRC).
Sintered steel is preferred as it guarantees high purity and strength parameters. The blade thus obtained is extremely hard and guarantees an exceptionally effective thread Its surface is enriched by a very pleasant damask chiselling to confirm the high quality level marked by the initials GOU 101.
The handle of the GOU 101 knife is made of Cancas-Micarta PLUS material, approved by FDA standards.
It is an extremely durable and resistant material, made of black resins and linen fiber.
It presents an accurate finish and is intended to last for decades.
The handle is fixed with 3 stainless steel rivets.
It is finished with a stainless steel knob that gives the knife exceptional qualities of stability, balance and functionality.
The stylized rotten GOU is engraved on the knob.