SHUN TIM MÄLZER MINAMO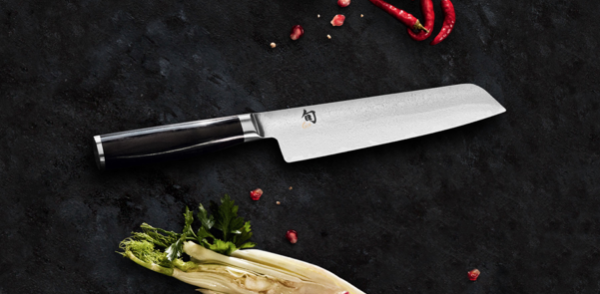 Shun Tim Mälzer Minamo
With this series Kai wanted to combine the typical Japanese Santoku knife with the classic European kitchen knife.
The blade is constructed from a central core made of extremely hard steel VG-MAX (61 + -1 HRC) coupled with two 32-layer damask steel cheeks. The surface of the blade is reminiscent of raindrops - which is the meaning of the Japanese word Minamo.
The glossy finish of the blade highlights the very fine grain of Damascus.
The black pakka wood handle is impregnated with phenolic resins and polished by hand.