SHUN PRO SHO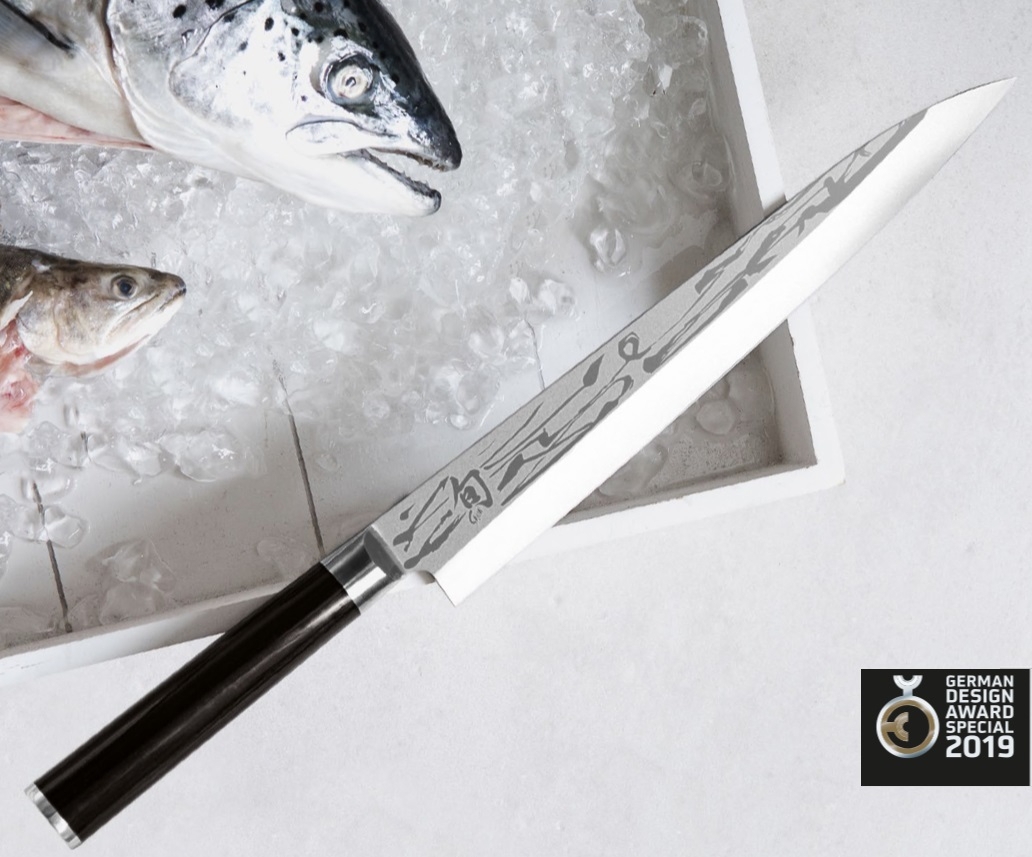 Kai Shun Pro
The Shun Pro series by Kai consists of seven kitchen knives sharpened on one side.
One side has a decorative pattern by applying an innovative engraving technique, while the other side is sandblasted with a matte finish.
The VG 10 steel with which the blades are made have a hardness of 61 (± 1) HRC.
The dark pakka wood of the handle with the ergonomic asymmetrical shape makes working with these knives a truly joyous event.