CHROMA TURBO F.A. Porsche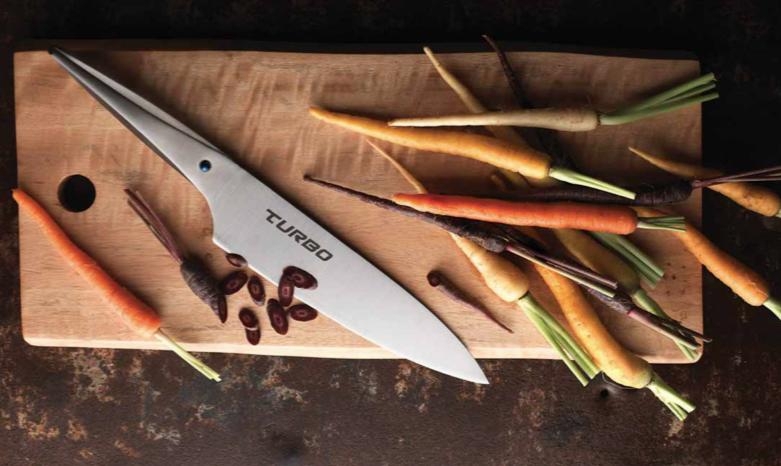 The Chroma TURBO knives have been designed by F.A. Porsche, in collaboration with famous chefs.
With the Porsche Turbo F.A. Porsche has a new concept of knife, they are designed and manufactured with a unique grip, which makes it possible to hold the knife in a pleasant and optimal way.
The knives made of high-quality German steel ThyssenKrupp have a hardness of 60 HRC (Rockwell hardness) on the cutting edge, thanks to the innovative treatment KA-SIX, this guarantees an excellent sharpening duration.
The rest of the knife is made of stainless steel with a hardness of 56 HRC. This makes the knife more flexible to use, with less chance of breaking.
The Chroma Turbo F.A. knives Porsche have passed all the tests of the European Union for materials in contact with food.
Turbo knives are characterized by a metallic blue bead set in the handle, which delimits the end of the handle and the beginning of the blade and to the touch helps the user to have excellent control of the cut.