RAN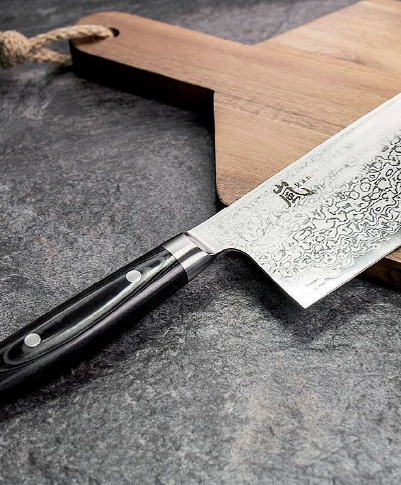 The Japanese manufacturer Yaxell with its RAN series produces professional knives in 69-layer damask steel, with a central layer in VG10 with a rockwell hardness of 60-61 HRC.
Each knife is a unique example.
The handles are made of linen-micarta, an indestructible material that, unlike the pakka wood, does not shrink.