CLASSIC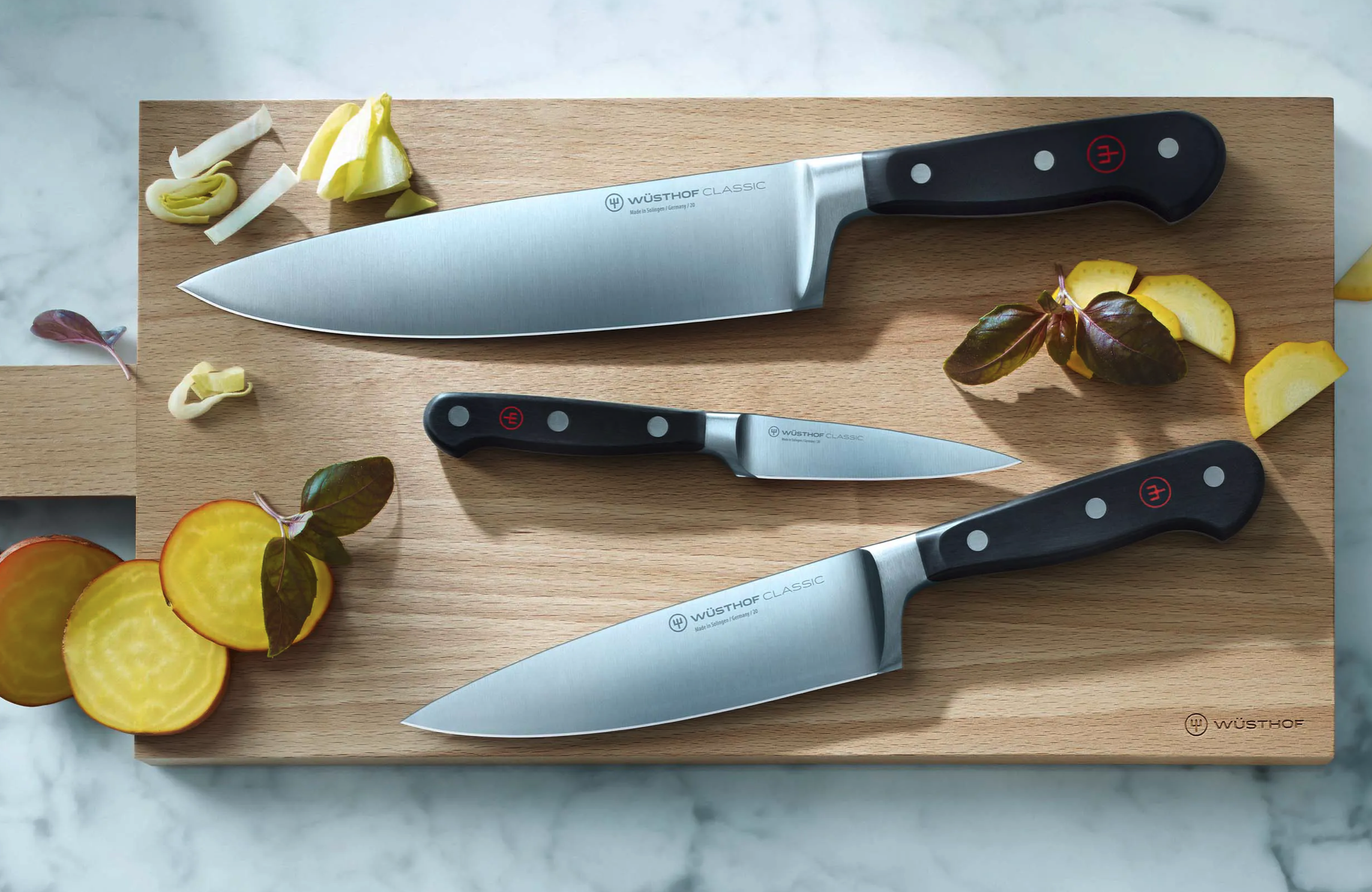 WÜSTHOF CLASSIC
Robust, sharp and functional - the classic knife in countless models.
The full collar serves as protection for the hands and makes the knife safe and balanced by distributing the weight.
The sturdy shells of the handle are riveted and locked forever.
Sturdy, sharp and functional: the classic utensil in the kitchen.
Forged in a single piece of chrome-molybdenum-vanadium high-alloy steel.
Particularly sharpened thanks to the PEtec laser sharpening process.
The collar extended to the facet protects the hand and ensures safety and balance.
The sturdy tastes of the handle have a long-lasting riveting and are worked seamlessly.