GLOBAL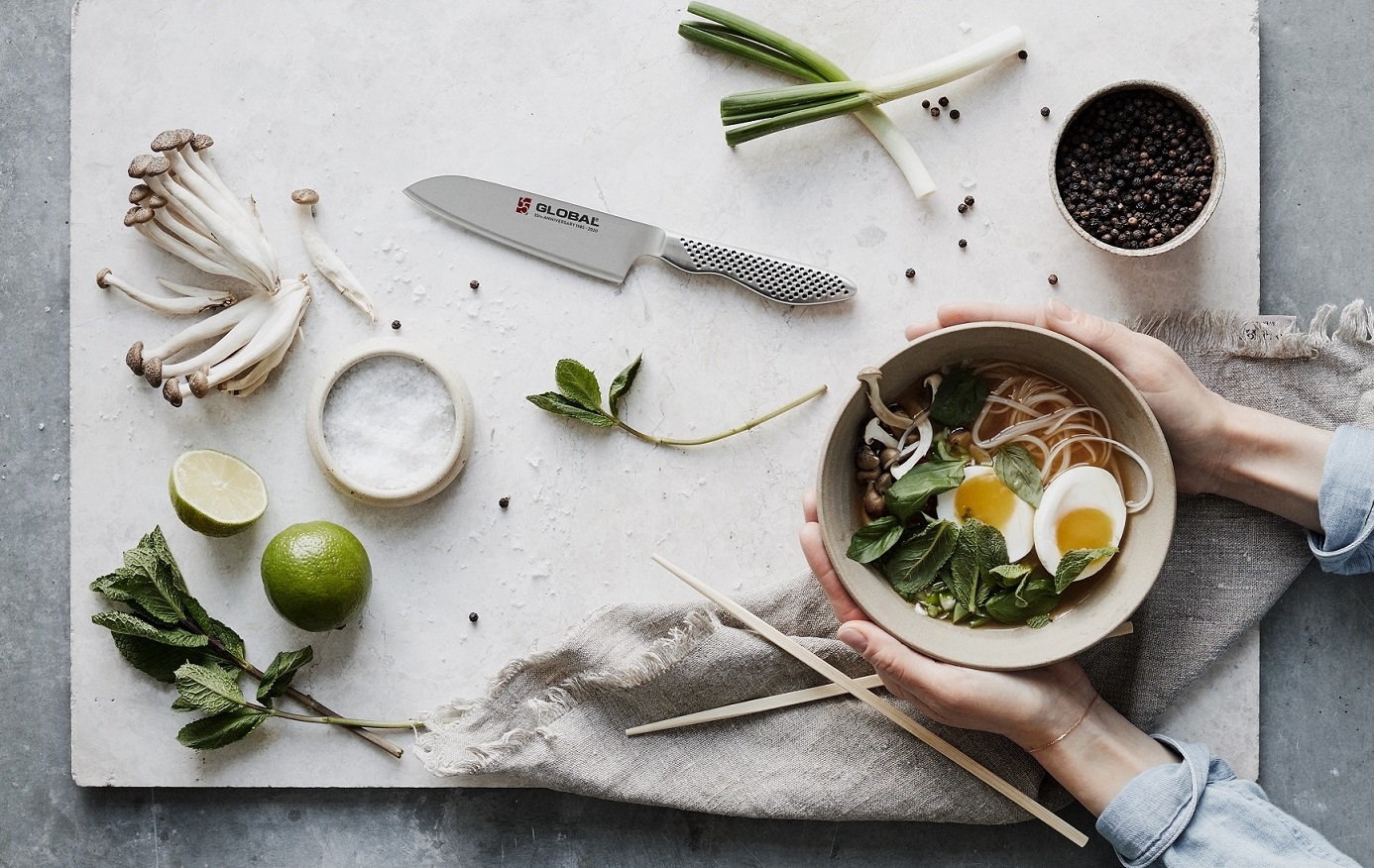 Manufactured in Japan, the Global knives are unique in the world for lightness, thread hold and razor edge.
The blades are made of stainless steel with Molybdenum / Vanadium, cold tempered and hardened to Rockwell C56 ° - 58 °, which allows blades to be made with a higher thread than any other steel and to resist rust, stains and corrosion.
Like the Samurai swords, every blade of the Global knives is carefully weighted to ensure the perfect balance in the hand.
Smooth contours and construction seamlessly eliminate food dirt grips, offering hygiene and safety.
As the swords distinguish a Samurai, so the Global knives distinguish the professional chef.
The anatomical shape of the handle and the lightness of the knife, about 30% less than another knife, allow long use and reduce user fatigue.
Today, Global knives are appreciated by most chefs and hotel professionals for the lightness and manageability of the cut that will allow you to cut perfectly for any type of food.
Global knives are sold in over 50 countries worldwide and have won prestigious awards:
1990 - Good Japanese design by MITI 1991 - Selected for International Design Year Book
1992 - Selected as Best Cook's Knife in the Benelux
1995 - Selected as best blade by WHICH Magazine in the UK
1996 - Selected as best sharp and sharp knife from the A La Carte Magazine in Germany.
We offer you the most used models by the best chefs.