SUPER GOU 193 YPSILON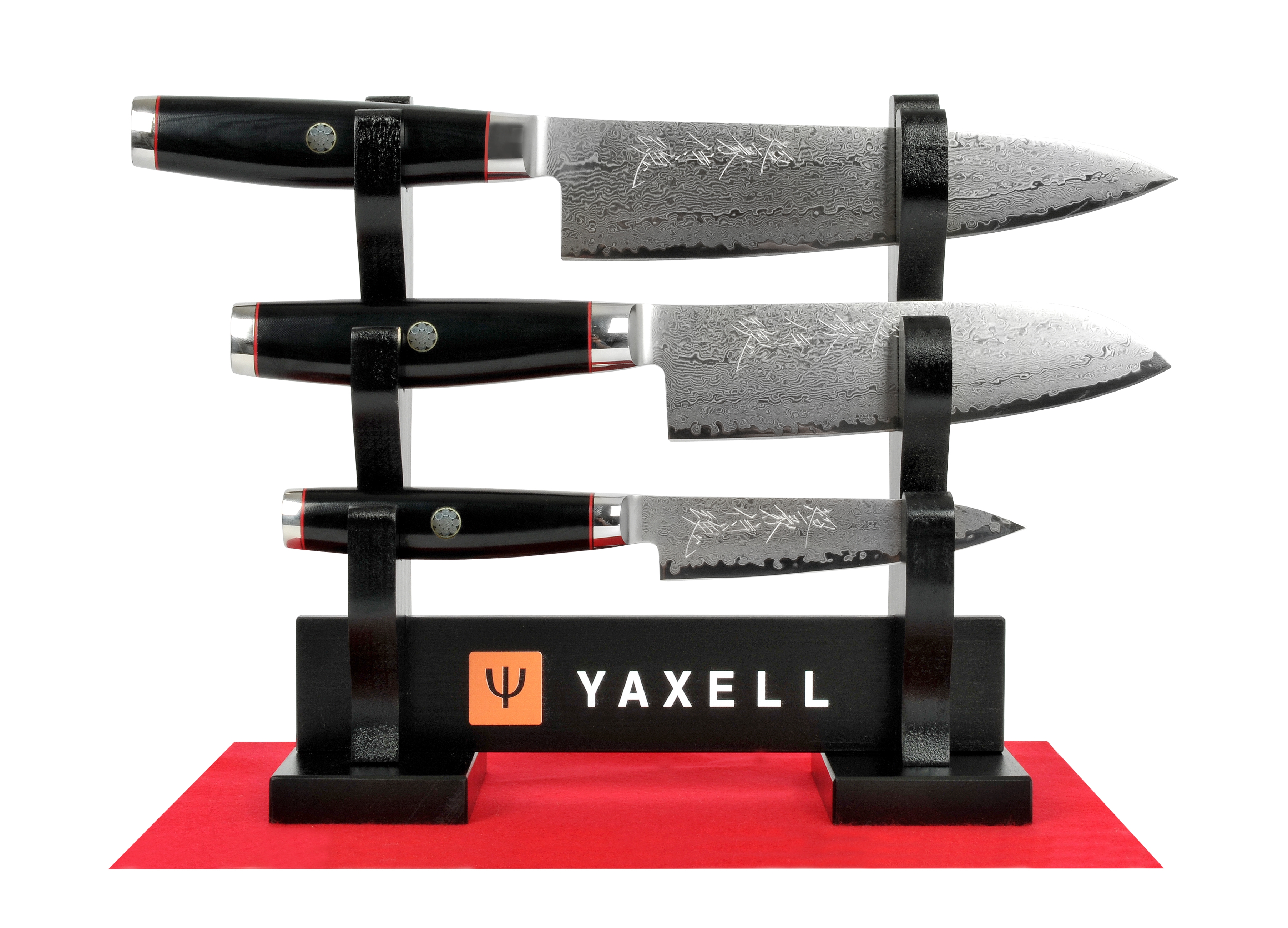 Yaxell Super Gou Ypsilon series was created as a high model of the Super GOU model with 161 layers.
From the central core of sintered stainless steel of Japanese production, SG2 Micro Carbide, with the blade covered by 193 layers, up to the elegant black handle in Canvas-Micarta material with the emblem of the inlaid samurai family, each element to be the best kitchen knife is present in the product.
The hardness of the blade is 63 Rockwell.
On the blade are engraved four Japanese characters that mean "Super GOU, the spirit of the samurai".
YPSILON - the name of the new model - derives from the letter "Y" in German.
Y represents the Yaxell logo.
Supplied with a beautiful Katana wood sheath.