KNIVES CASES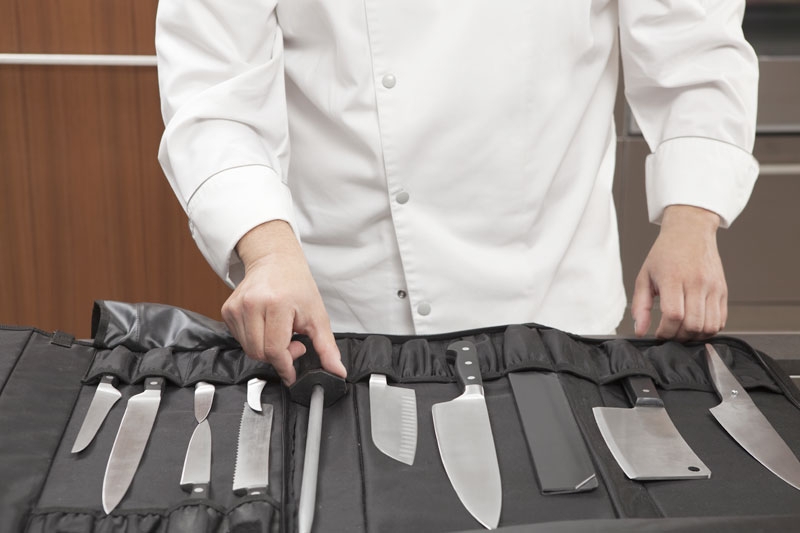 Knives CasesComplete kitchen cases with kitchen knives and tools, kitchen tongs, kitchen thermometers, kitchen timers, spatulas, scoops, decoration spoons, potato peelers, sharpening stones, sharpeners, chef's uniforms, each suitcase has a different set-up.
Perfect for the professional chef, for the cooking school student, for cooking academies, for the chef who works in a catering or who is involved in show cooking.

Complete cases with kitchen knives of the best brands, set up by AFcoltellerie following the advice of professional chefs.